ANIMATION VIDEOS
Breathe life into your business with custom animation videos. Videos add personality, pizazz and that extra touch of zing that will keep your business's phones ringing night and day with enthusiastic leads.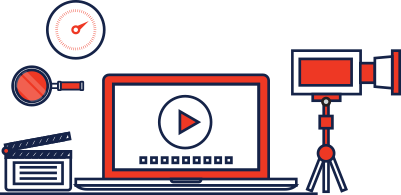 Don't believe us?
The statistics speak for themselves:
Your brain can process visual information at a rate that's60,000 times faster than text.
Text holds a reader's attention for 8 seconds; video holds a user's attention for 2.7 minutes.
Videos increase conversions by 20% – 30% on average.
Videos generate far more links (300% more) than text.
52% of consumer's state that "watching videos makes them more comfortable making a purchase."
Consumers are 174% more likely to make a purchase after watching a video.
Video accounts for 57% of all Internet activity, and 75% of business execs will watch work-related videos this week.
Every Fortune 500 company uses video to grow their business.
And we offer three amazing explainer video packages that range from 60 seconds to 120 seconds in length – the perfect length to get your business's message across. These are videos your business can't afford to pass up.
For more information, check out our website dedicated to animation videos. www.AnimationAnts.com